The Citizen is the student-run publication of the Peralta Community College District. Our mission is to amplify community voices while holding those in power accountable. We foster the growth of student journalists while giving full representation to our complex and diverse community. We provide current, balanced reporting — rooted in truth and clarity.
We are reclaiming the word "citizen" to be inclusive of ALL Peralta Community College community members. At the same time, we embrace all of the differences that make us unique.
Our publication is made up of staff who are enrolled in our Journalism 18 course, News Production.
For more information – or if you are wondering if journalism is a right fit for you – don't hesitate to contact department chair Eleni Gastis at [email protected]
Copyright and permissions: By signing up for this class, the student grants The Citizen permission in perpetuity to use material produced for this class in print, on its website, in social media or to promote the student news media or the journalism program. This includes material created for this class but not published during the course of the semester. Unless the editor-in-chief consents, all material produced for this class will appear in The Citizen before any other publication. Students retain copyright to their work and the right to sell their work after it has appeared in The Citizen or, in the case of unpublished material, after the end of the semester.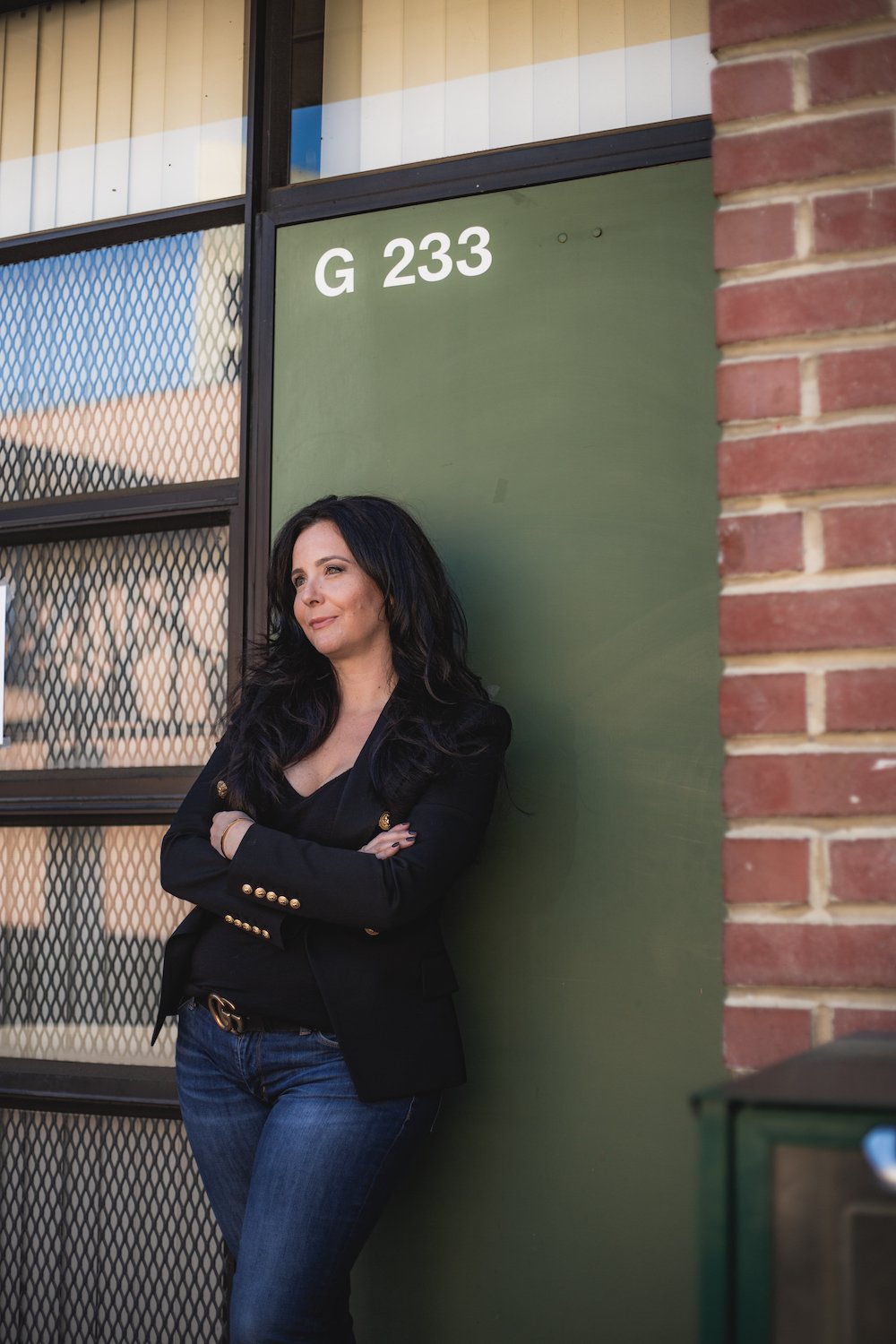 Eleni Economides Gastis
Citizen Advisor
Eleni Economides Gastis is the journalism department chair at Laney College. After graduating from Laney, Eleni went on to receive her bachelor's in Journalism and International Relations from San Francisco State University. After a few years as a reporter for Bay Area News Group and the San Francisco Examiner—where she covered local governments, culture and crime—Eleni returned to SFSU for her Master's in English Composition and a Certificate in Teaching Postsecondary Reading. She started at Laney as a part-timer in 2011, where she now teaches all levels of English and journalism, serves as Academic Senate vice-president and is the co-coordinator for the college's Guided Pathways initiative. When she isn't at Laney, she enjoys spending time in Greece with her family and freelance reporting.
Jacquelyn Opalach
Editor in Chief
Hailing from the Pacific Northwest, Jacquelyn Opalach is a student reporter who has been pursuing journalism since she was 15. Opalach is particularly passionate about the safety net that journalism provides for small communities, and is interested in the intersection of ethical reporting and investigative journalism. When she isn't scoping out a new story, Opalach is likely sampling out a new recipe in the kitchen, forever trying to satisfy her insatiable sweet tooth.
More by Jacquelyn Opalach
Ryan Barba
Managing Editor
Ryan B. is an Oakland native who is following his passion of writing. It has led to his desire to expand his knowledge and insight in this profession by learning and sharing with others. Ryan attended primary and secondary schools in Oakland and has ties to various community outreach programs throughout the East Bay. Having spent his life in Oakland, he enjoys telling feature stories that are occurring in his community.
More by Ryan Barba
Ivan Chairez
Staff Writer
Ivan Chairez is a 21 year old man simply trying to navigate the enigma of the world. He was born and raised in El Paso, Texas but moved out to the bay in 2015 — more specifically, Alameda. Ivan appreciates the simple things in life such as listening to good music, hiking, drinking coffee, and his passion — photography. Photography is very important to Ivan because it allows him to express his feelings and channel his creativity, capturing a single frame in time with the goal of evoking emotion through his photographs. Ivan also runs an independent online magazine called Artistic Bonez Magazine, where he interviews other photographers in an attempt to share their stories and unique photos. Like many other college students, Ivan picked a random major until he figured out what he enjoyed and wanted to study. Originally on paper as an art history major, he later realized he was more intrigued by documenting, interviewing and understanding different perspectives as a way of understanding the world around him. After two years of indecisiveness, Ivan came to the realization that journalism is what he sees himself doing. He is beginning his journey to an Associate of Arts transfer degree in journalism at Laney, hoping to ultimately transfer to a UC. Which UC, you ask? He's not quite sure yet.
Farhad Golriz
Staff Writer
Farhad Golriz is an Iranian-American that was raised in Berkeley. He is interested in politics and foreign affairs – in particular, the Middle East. Farhad enjoys writing about events that have happened in other parts of the world and his goal is to be able to speak up for those who feel their voices are not being heard. Farhad's goal is to one day become a Journalist and he is very honored to be a staff writer for The Citizen at Laney College!
More by Farhad Golriz
Jose Hernandez
Staff Writer
Jose Hernandez is a second year student at Laney college with a goal is to transfer to San Francisco State University and obtain a degree in journalism. His passion has always been writing and reading. He loves to write about interesting stories and share them whenever possible. He also hopes to focus on entertainment journalism as he likes writing about feature films in his spare time as a hobby. He's pretty much new to journalism but hopes to learn as much as he can.
William Ink
Staff Writer
Born and raised in Oakland, William returned to the Peralta school district in 2017, after a 25-year hiatus, to advance his education recently receiving his AS-T in Film, Television and Broadcasting and an AA-T in Communication. He has enrolled in and been accepted to San Francisco State as a dual major in the Broadcast and Electronic Communication Art (BECA) and Communication Studies. After nearly 50 years working in the restaurant and catering business, residential construction and In-Home Care, William now pursues a long dreamed of career in the Arts, as a writer, producer and editor of media content in both fictional and non-fictional realms. Mr. Ink loves people and their stories, believing we are all capable of serving our communities well and elevating our standard of living.
Lala Javadova
Staff Writer
Tamia Lane
Staff Writer/Social Media Editor
Tamia Lane also known as Mia Sky, is an independent published author, editor, and ghost writer. She is a multi-talented artist, from photography to creating amazing visuals. Tamia enjoys street art, music, and poetry. She's been writing since the age of seven with only the hopes of becoming a magazine owner. Mia is very passionate about her craft, she keeps her mind focused by journaling daily. Mia loves African American culture and women empowerment. In 2018, she founded Girl Bosses Radio, a podcast media outlet used to uplift women of color.
Leticia Nicolini Luna
Staff Writer
Leticia is a Brazilian international student living with a British-American host family in the Bay Area. Her interests range from environment to education, and living abroad since 2013 has given her the opportunity to explore and learn about many cultures — so her interest in cultural diversity has only grown. In Brazil, she has taught English and studied education, now she is pursuing an English degree and hopes to continue learning and exploring the world. Her belief in communicating the truth has led her to this journalism class. Leti is also a National Parks enthusiast and loves to use her camera to photograph landscapes and wildlife. On her off time, you can find Leti on hiking trails around the Bay Area or on long road trips with her friends.
Morna Mandic
Staff Writer
Morna was born in Croatia but has spent most of her life in the Bay Area. She's still in high school but hopes to be able to work in film or television someday. By getting involved in journalism here at Laney, she wants to contribute to and become more aware of current events in the community and get a feel for how the industry functions. She's passionate about politics and current events (both local and international) and enjoys tutoring, playing music, and screenwriting.
Sueko Oshiro
Staff Writer
Sueko has lived life to its fullest. Growing up in Hawaii back in the 50s and 60s on a hog farm in rural area on the Leeward side of O'ahu held many great adventures. Sueko remembers running around without slippas (Hawaiin for slip-on sandals or flip flops), hand me down clothes that didn't fit, and our noses always running full of snot. There's a mountain, Puuhale Akala, next to the farm that her brothers, sisters, and cousins would climb twice a year. It took them three hours to climb up and one hour to pretty much slide down.
Her Japanese heritage, her sense of adventure, and her perseverance prepared her for a life of accomplishments. She didn't go on to become a rocket scientist, or a Jeff Bezos type with incredible foresight into the future of online shopping, or even delving into the realm of politics. She did accomplish and is very proud of is raising two beautiful children who are now accomplished in their own fields – one in advertising and the other in finance. Another accomplishment is working in the retail industry and later owning a business her own. She is most proud of getting a degree at age 55. Living life on her terms is always changing. She is constantly exploring new avenues of adventure and she is constantly pushing her limits regarding education. The more she pushes herself the more she finds new heights to climb.
Luke Wrin Piper
News Editor/Staff Writer
Luke Wrin Piper began writing for The Citizen in 2019. Starting at the sports desk, his focus has expanded into politics, art, activism, crime and the all ways they intersect here in the 510. The people and culture of the East Bay have never failed to fascinate him and he hopes to bottle that local lightning for The Citizen. He thinks there's never been a better time to be alive, especially for journalists.
Christy Price
Staff Writer/Photo Editor
Christy Price is a Photographer and Activist who was born in the Central Valley of California, raised in New York and Texas. After giving birth to her first daughter at the age of 17 in Ft. Worth, TX she moved back to California where she attended Fresno City College and wrote for the school's newspaper, The Rampage. She married at the age of 24 and had her second daughter a couple years later. After a 14-year career as a secretary at the Internal Revenue Service, Christy switched gears and began working in the growing Cannabis industry. In her down time, she traveled cross country to document the 2016 Democratic National Convention and later that year went to Standing Rock. Her thinking about the dynamics of the way this world works changed with her experiences at Standing Rock and she vowed to do what she could to be the change she wanted to see.
Christy returned to school in Spring of 2019. She decided to major in something she already enjoyed and settled on Photography. Wanting to make an impact with her photographs she decided to try her hand at Photojournalism. During that class she covered the Indigenous People's Sunrise Ceremony on Alcatraz. The coverage was published in the Panther Times. Being published sparked a fire inside of her that helped guide her to her new position as Photo Editor of The Citizen.
More by Christy Price
Menel Raach
Staff Writer
Transitioning from your birth country to a foreign land can be a journey of its own and at times challenging. Menel Raach, was born and raised in Tunisia, a poor country ruled under dictatorship. During her last year in high school, the revolutionary war began in Tunisia, talking about human rights or politics had been forbidden, and the economic system wasn't strong at the time. Despite living in such difficult situations, Raach considered herself fortunate and privileged to have lived in a good neighborhood and obtain an education. Her beliefs and values are simple, yet passionate as she states, "I don't like injustice. I don't care about politics, but I care about justice". Raach had decided to pursue her career in journalism, thanks to her curiosity and being socially active, then later she pursued her true interest by earning her master's in film making. With all her achievements in Tunisia, Menel was living her best life, yet knew she had more to pursue, deciding to leave Tunisia and come to California in order to strengthen her English and obtain a further education.
Biridiana Ramos
Staff Writer
Biri is a returning student who grew up all over the Bay Area with her mother. She is bilingual—she speaks English and Spanish. Biri enjoys reading and learning about different cultures, and she currently working for a megachurch where she manages social media and is also a creative videographer. In addition, she also works for a radio station where she is learning all the ins and outs of hosting a live segment. She is interested in pop culture news and plans to work in broadcasting. Her dream is to become a TV personality host!
David Rowe
Copy Editor/Staff Writer
After a 40 year career in advertising, David is considering journalism as his "second act" and preparing himself for that new profession by taking classes at Laney. During his days in advertising, Rowe headed up the media departments for a number of leading ad agencies in San Francisco and Salt Lake City. In this capacity, he was responsible for the planning and placement of tens of millions of dollars of paid media. A high point of his career was placing Intel's first Super Bowl TV ad in 1997. Rowe has a lifelong interest in journalism dating back to high school in San Jose where he started an underground newspaper called, appropriately enough, The Del Mar Free Press. The school administration threatened to suspend him, so Rowe, with the help of his attorney father, sued the school district in Federal Court and won and injunction. Ultimately, the case was decided in his favor and California state law regarding the rights of high school students was re-written as a result. Rowe is a political junkie who enjoys watching all the Sunday morning news programs and is actively involved in the Joe Biden presidential campaign this year.
Pamela Rudd
Opinion Editor/Staff Writer
This is Pamela Rudd's third semester at Laney College and her second as a staff writer for The Citizen. Pam was born in San Francisco and grew up in Contra Costa County when cattle roamed the hills and life had yet to cross from rural to suburban. She attended college directly after high school and received a doctorate from the University of Nevada, Reno in psychology. As a Bay Area native she witnessed the the Vietnam War, the Free Speech and Black Panther movements, the AIDS crisis, and the birth of Silicon Valley. Pamela is always amazed by the resiliency of the human spirit and the repetitiveness of history. She is excited to be back in school and to be part of The Citizen's newsroom. For Pam, journalism was the path not taken..
Brisa Santana
Staff Writer
An Oakland born and raised Native, Brisa Santana, 21, is a proud member of the Tecutnut Ohlone and Mexica nations. Now starting her third semester at Merritt College, Brisa has made deep connections with her passion for education, history, writing, politics, and social justice. She has a strong knack for physical movement, as she was raised doing Aztec dancing with her mother and three sisters, and more often than not you'll find her outside engaging in something extremely active. Whether it be softball, soccer, martial arts, skating, or her more recent obsession in rock climbing, Brisa is constantly moving and having fun in order to stay sane and happy. In her more professional life, Brisa is very committed to and invested in community work surrounding the East Bay housing crisis, immigrant rights, Black Lives Matter, Missing and Murdered Indigenous Women awareness, environmental justice, and much much more. She also continues to support her father in their family business at Cafe Santana as a barista, and has been doing so since she was 13. In her relaxed time, Brisa enjoys watching and breaking down films, shooting some photography, and listening to or playing music.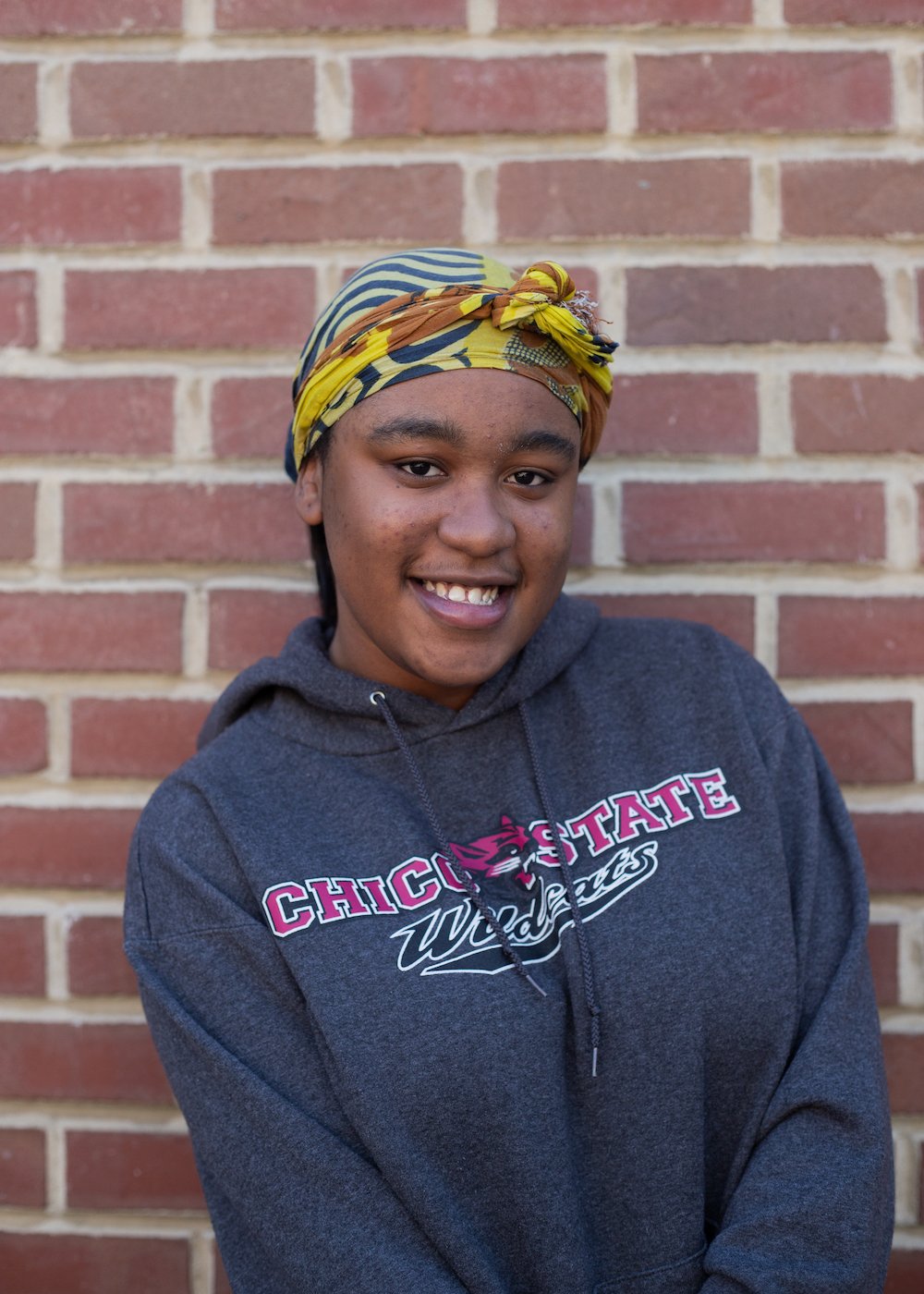 Tayler Shaw
Staff Writer
Tayler Shaw is 19 and was raised in Oakland, originally born in Pleasanton. Currently enrolled in Laney College, she wants to major and achieve in Journalism. Her interests have always been reading and writing, which she takes very seriously and finds joy in. She loves to write out stories and be very creative, journalism is very much new to her so she's hopeful that she'll make it in this field. Tayler is very outgoing and intelligent but can be very shy and quiet. It takes time for her to adjust to new things and new people. She loves pictures and is a super goofball when you get to know her. She is very proud of who she is and who she's becoming as she tries to be a light for those she interacts with. Tayler loves everything and everyone, is grateful for her family and friends and tries to smile even on her worst days.
Hersh Singh
Associate Editor/Staff Writer
Hersh Singh is a journalism major with interest's spanning social issues, politics, sports, and popular culture news. Hersh was born in Boston, MA and spent most of his upbringing in Bengaluru, India and Singapore. Upon returning to the Bay Area for college, Hersh unlocked his passion for writing and journalism. He wants to grow and learn at The Citizen while providing a global lens to the newsroom's coverage. In his free time Hersh is waking up at obscene hours on the weekends to watch Formula 1 races. He is also an avid soccer and basketball fan, and enjoys reading the occasional non-fiction book.
Veronica Steiner
Features Editor/Staff Writer
Born in Connecticut, Veronica moved to the Bay Area with her family for new opportunities. After moving to San Francisco in 2011, Veronica and her family opened a bar and restaurant in the Richmond District of San Francisco. After having her first child, she was eager to finish her education and pursue her dream of writing — so she joined The Citizen. Having deep roots in community service as she founded a women's group building sisterhood through service, a big sister through Big Brothers Big Sisters and an Americorps Alumni, Veronica believes journalism is the perfect bridge of career and passion, combining a life of service and substance.
Rashee Taneja
Tech Editor/Staff Writer
Rashee Taneja was born in Berkeley, CA, and is currently a resident of San Leandro, CA. She graduated from San Leandro High and is a Social Science Major. Though she says she's not the most outstanding in her science classes she plans to pursue a career in the medical field. Rashee has a fond interest in writing and wants to pursue Journalism on the side. She believes that writing words stand out more than speaking them, and although she struggled with it in grade school, she has expanded her skills in college. She grew up in harsh circumstances and having those experiences in life has lead her to speak out on social issues in society and follow the route of activism. Despite adversity, Rashee has kept her passion strong. She uses that passion to fuel her desires for a better life. She pays it forward by advocating for others and inspiring them to reach for higher goals.
Emiliano Villa
Staff Writer
Emiliano Villa is a multimedia journalist seeped in Oakland culture. A lifelong Oakland resident, he grew up with a love for reading. In high school, he found local organization YR Media (formerly Youth Radio). Through his internship with YR, Villa discovered his love of journalism. He has continued to write for YR Media and has also been published in NPR and the New York Times. His story on economic inequality within families for Here & Now, a public radio collaboration between NPR and WBUR Boston, won an Emerging Youth Voice award in 2017. Villa loves all things media and voraciously consumes pop-culture, race-related, and queer media, while also keeping up with politics. He is pursuing a dual-career as a drag-queen journalist and aspires to one day run his own magazine. Villa performs as Poison Oakland at drag venues and parties across the Bay Area. When not performing or writing, he enjoys listening to music and working out.
Zakirah White
Staff Writer
Zakirah White is a 20 year old Communications and Journalism major. Born in Detroit, Michigan, she spent many years growing up throughout the south before moving to Oakland, California shortly after graduating high school to pursue her dream of living in the Bay Area and of exploring a career in journalism. Growing up she loved writing short stories and submitting them to local writing competitions and often spent time performing at open mics. She enjoys cooking, painting, watching films, and spending time with loved ones. Zakirah dreams of owning and producing her own publication, traveling the world to report about international news, and using her voice to fight for social justice and equality.
Joseph Woods III
Staff Writer
Joseph Woods III is third-generation native of Parchester Village, in Richmond, California. A life-long learner and educator, he returned to Laney College in the spring of 2019 after a 28-year hiatus. He is currently preparing to transfer to the University of Southern California (USC) by working on a hybrid Sociology/Journalism curriculum while here at Laney. Joseph plans to enter into USC's Master of Social Work program where his focus will be their Military Social Work track. Joseph believes that his preparation here at Laney will help him to successfully attain an ultimate goal of being qualified to help meet the diverse needs of active military members, veterans and their families.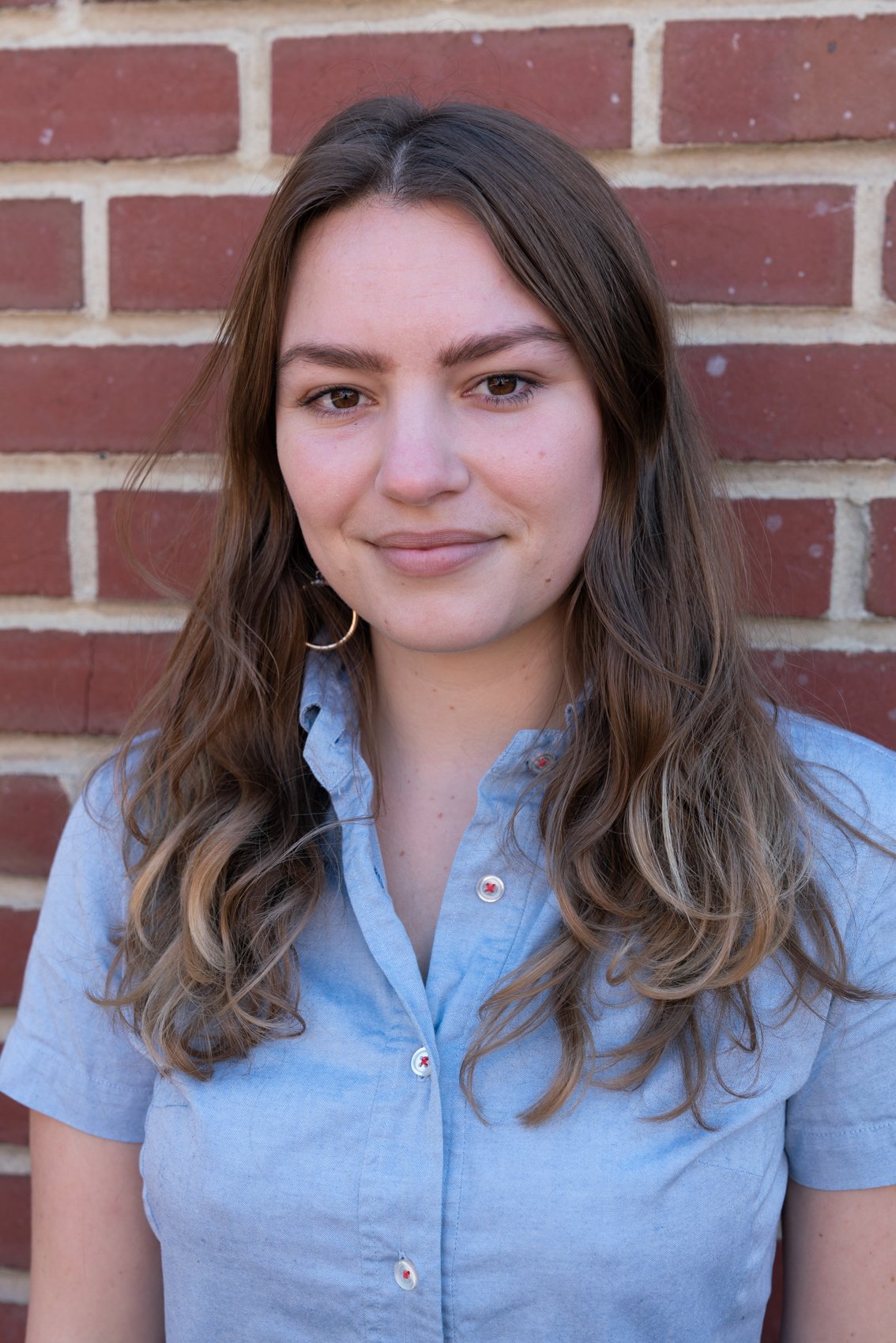 Saskia Hatvany
Editor Emerita
Saskia was born in Oakland with her little brother, to an American mother and a British father. Just before she turned seven, her family spontaneously relocated to a quiet village in rural France, where she would spend the majority of her childhood in nature and discovering art through photography and books. When she was 15, she relocated to an international boarding school where she graduated with honors and a bilingual diploma, and immediately left home to fulfill her dream of traveling. She picked strawberries and apples in Australian farms, lived in a van for a while, taught English in Cambodia, and returned home two years later with many stories to tell. Knowing that she had always wanted to return to the Bay Area, she did just that —once again leaving friends and family thousands of miles away. During this period of uncertainty, she enrolled at Peralta Colleges and eventually began taking journalism classes, where — upon encouragement from her professors — she began writing for the student newspaper. Currently Saskia is applying for transfer and works as a freelance journalist, photographer, writer and graphic designer for California news outlets, non-profits, and local businesses in the greater Bay Area. She hopes to graduate in 2021.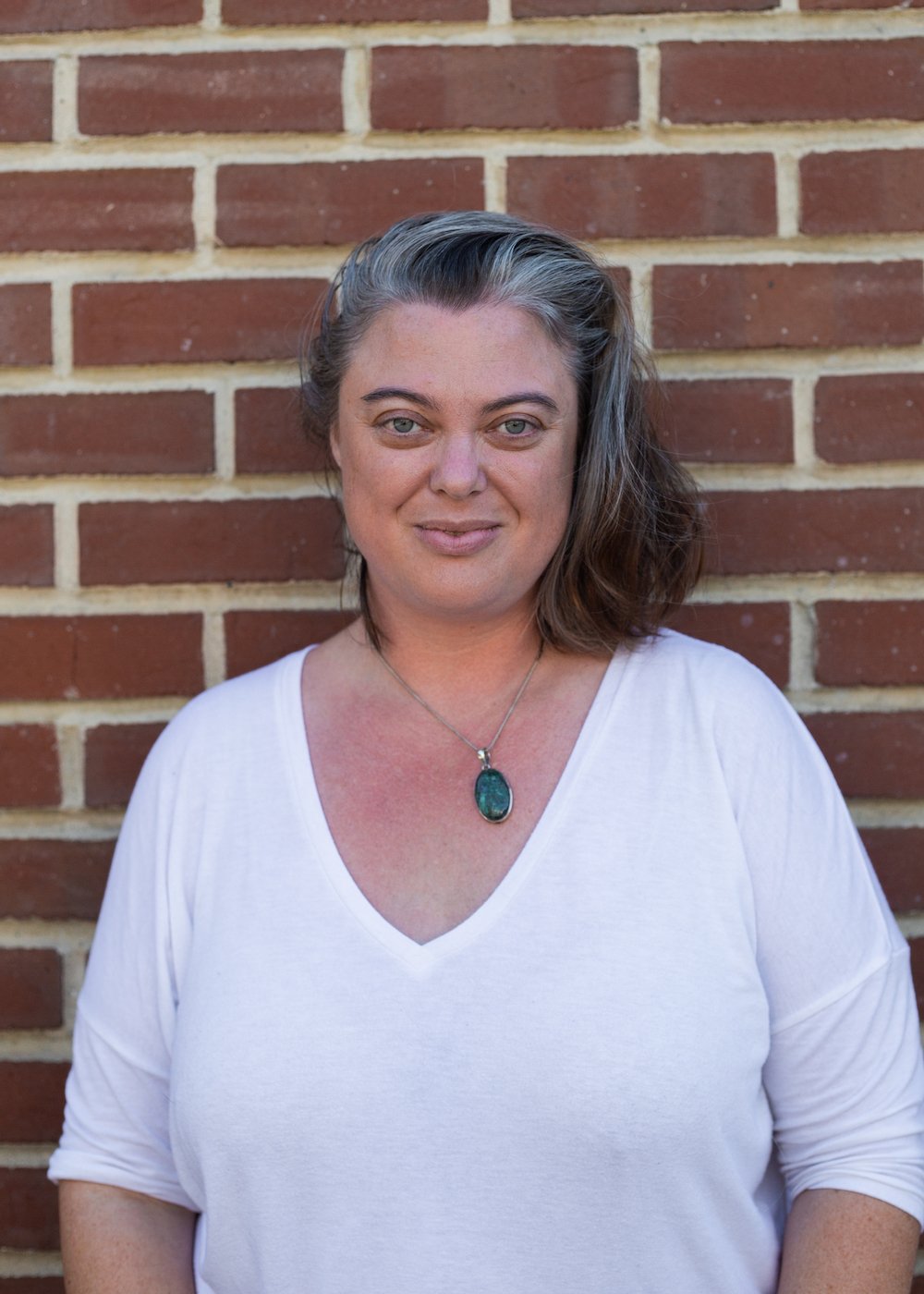 Michelle Dione Snider
Editor Emerita
Michelle Snider is the Editor-in-Chief of The Citizen and has been an editor for three of the four semesters she has attended at Laney College. Best known for going viral filming "BBQ Becky" at Lake Merritt during her first semester, Michelle aspires to break into a new modern world of multimedia journalism. Dabbling in photojournalism, article writing, social media reporting, and film, Michelle has learned how to use different mediums to tell everyday stories. In 2017, Michelle was concerned about violent rallies breaking out in Berkeley, CA and went to document what she felt would one day be political history. When she learned what she was doing was considered journalism, she was inspired to go back to school to get a journalism degree. She later sold some of her Berkeley footage to a PBS Frontline documentary called "Documenting Hate." At 42-years old, after raising 20-year-old twins, Michelle is ready to start a new life informing the local community and the world about the events around her. After all, journalism is the first draft of history.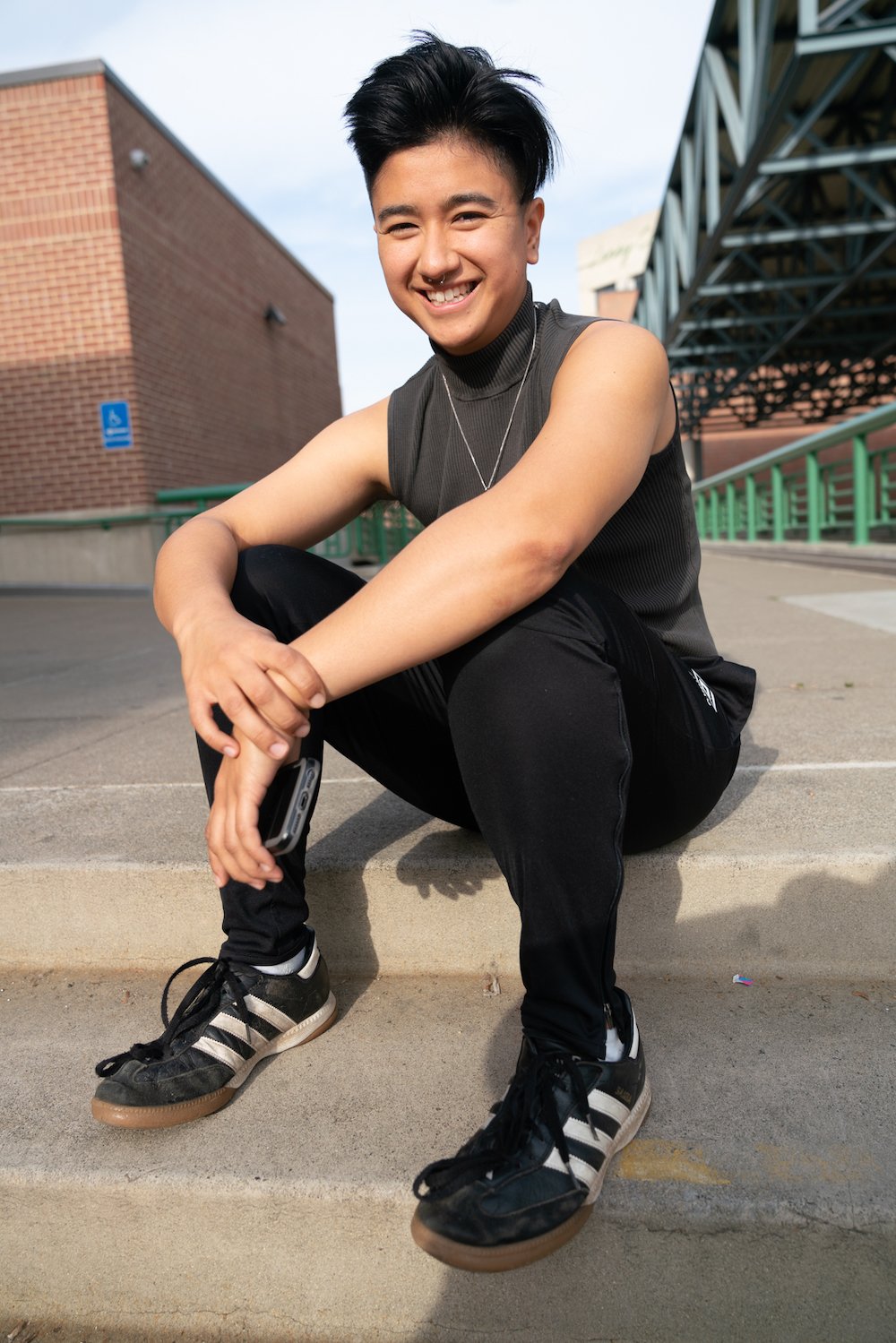 Isis Piccillo
Editor in Chief 2019-2020
Editor-in-Chief Isis Piccillo was born and raised in the Bay Area. An avid reader and lover of libraries, Piccillo knows reading has been key to developing their writing voice. They are invested in covering and amplifying the voices of marginalized and underrepresented groups, especially in the areas of health and science. When not frantically copyediting or furiously writing, Isis can be found on the soccer field, or with food.
More by Isis Piccillo