The Citizen is the student-run publication of the Peralta Community College District. Our mission is to amplify community voices while holding those in power accountable. We foster the growth of student journalists while giving full representation to our complex and diverse community. We provide current, balanced reporting — rooted in truth and clarity.
We are reclaiming the word "citizen" to be inclusive of ALL Peralta Community College community members. At the same time, we embrace all of the differences that make us unique.
Our publication is made up of staff who are enrolled in our Journalism 18 course, News Production.
For more information – or if you are wondering if journalism is a right fit for you – don't hesitate to contact department chair Eleni Gastis at [email protected]
Copyright and permissions: By signing up for this class, the student grants The Citizen permission in perpetuity to use material produced for this class in print, on its website, in social media or to promote the student news media or the journalism program. This includes material created for this class but not published during the course of the semester. Unless the editor-in-chief consents, all material produced for this class will appear in The Citizen before any other publication. Students retain copyright to their work and the right to sell their work after it has appeared in The Citizen or, in the case of unpublished material, after the end of the semester.
Eleni Economides Gastis
Citizen Advisor and Journalism Department Chair
Eleni Economides Gastis' journey began at Laney College. She transferred to San Francisco State University in 2004, where she received her bachelor's  degree in Journalism and International Relations. After working for a few years as a reporter for the Bay Area News Group and the San Francisco Examiner—where she covered local governments, culture and crime—Eleni returned to San Francisco State University for a master's in English Composition and a Certificate in Teaching Postsecondary Reading.
Eleni started teaching at Laney College as adjunct faculty in 2011 and got her dream full-time position there in 2015. Initially serving as English faculty and co-chair of the English department, Eleni became journalism department chair and took over Peralta's only student-run publication, The Laney Tower, in August 2019. She embarked on a full-scale rebranding of what would become The Citizen, successfully revitalizing the department to increase enrollment, form a top-notch advisory committee, overhaul curriculum to mirror industry demand and remodel the journalism lab to become an inviting space for students.
In addition to her work in the journalism and English departments, she currently serves as the Laney College Academic Senate President and is the co-coordinator for the college's Guided Pathways initiative. Eleni is passionate about teaching students to advocate for themselves and their communities through writing. She believes every student should be supported and uplifted during the learning process, and shudders when she thinks about students who aren't. When she isn't at Laney, she enjoys spending time in Greece with her family and nerding out about all things journalism.
Journalism students harness the true power of democracy, rooted in free speech and the landmark protections of Tinker vs. Des Moines, as they afflict the comfortable and comfort the afflicted.
You can reach Eleni Economides Gastis at [email protected]
Luke Wrin Piper
Editor in Chief
Luke Wrin Piper began writing for The Citizen in 2019. Starting at the sports desk, his focus has expanded into politics, art, activism, crime and the all ways they intersect here in the 510. The people and culture of the East Bay have never failed to fascinate him and he hopes to bottle that local lightning for The Citizen. He thinks there's never been a better time to be alive, especially for journalists.
Leticia Luna
Managing Editor
Leticia is a Brazilian living in the Bay Area. Her interests range from environment to education, and living abroad since 2013 has given her the opportunity to explore and learn about many cultures — so her interest in cultural diversity has only grown. In Brazil, she has taught English and studied education, now she is pursuing an English degree and hopes to continue learning and exploring the world. Her belief in communicating the truth has led her to this journalism class. Leti is also a National Parks enthusiast and loves to use her camera to photograph landscapes and wildlife. On her off time, you can find Leti on hiking trails around the Bay Area or on long road trips with her friends.
Christa Bandoni
Staff Writer
Born and raised in the Napa Valley, Christa always had a love for two things — music and writing. She always found a type of comfort and safety in live concerts and interacting with her favourite musicians, but at a certain point seeing the artists she looked up to and idolised get the same repetitive surface-level questions, she knew she could do better. That, coupled with the fact that she rarely saw an interviewer that looked like her, she knew what she had to do.
When not working, at school, or preparing for a concert, Christa is found mostly doing something creative, either writing for fun, trying to teach herself how to draw or dancing.
Maria Fernanda Gomez Castro
Staff Writer
Maria Fernanda started her journey when she decided to leave her friends, family, and life back in her native country Peru. She moved from Lima, Peru to the USA.Specifically to California in the Bay Area. Maria Fernanda wants to become a journalist, so she decided to start in college and then transfer to a four-year university. Currently she is in her second year of college, and hopefully next fall she will transfer to get her bachelor's degree in journalism. Maria Fernanda is still trying to decide what kind of journalism she will pursue, but currently she is passionate about opinion writing. She also likes telling stories and interviewing people. Maria Fernanda would like to travel around the world and get to those remote places where so much help is needed and injustices are committed.
Ethan Bronstein
Sports Editor
Ethan was born in Can Tho Vietnam but was adopted at birth and grew up in Oakland. After struggling through much of high school he took a hiatus from academics and worked for years in the restaurant industry. A sports junkie with an ever increasing interest in politics, Ethan enrolled at Laney College to follow his passion for journalism and aspires to be a sports reporter. He is excited to return to school and hone his skills as a writer and communicator. In his free time Ethan loves to hike, throw a baseball or casually shoot hoops with his friends.
Ivan Chairez
Photo Editor
Ivan Chairez is a 21 year old man simply trying to navigate the enigma of the world. He was born and raised in El Paso, Texas but moved out to the bay in 2015 — more specifically, Alameda. Ivan appreciates the simple things in life such as listening to good music, hiking, drinking coffee, and his passion — photography. Photography is very important to Ivan because it allows him to express his feelings and channel his creativity, capturing a single frame in time with the goal of evoking emotion through his photographs. Ivan also runs an independent online magazine called Artistic Bonez Magazine, where he interviews other photographers in an attempt to share their stories and unique photos. Like many other college students, Ivan picked a random major until he figured out what he enjoyed and wanted to study. Originally on paper as an art history major, he later realized he was more intrigued by documenting, interviewing and understanding different perspectives as a way of understanding the world around him. After two years of indecisiveness, Ivan came to the realization that journalism is what he sees himself doing. He is beginning his journey to an Associate of Arts transfer degree in journalism at Laney, hoping to ultimately transfer to a UC. Which UC, you ask? He's not quite sure yet.
Gabriel Johnson
Features Editor
Gabriel Isaac Johnson is a second-generation San Francisco native, raised in the  Haight Ashbury and Fillmore districts. Gabriel has a strong love for the city he grew up in; with high respect for the Fillmore and Mission districts where he attended school. He has developed an affinity for photography–mostly 35mm–which is probably because of his grandfather David Johnson, who was a well-known photographer in San Francisco starting in the 1940's. Gabriel would like to continue to study photography and become a photojournalist, because he feels he owes it to San Francisco and the Bay Area to do a profile on the people who have enriched the soil and cultivated the seeds for change and growth.
David Rowe
Associate Editor
After a 40 year career in advertising, David is considering journalism as his "second act" and preparing himself for that new profession by taking classes at Laney. During his days in advertising, Rowe headed up the media departments for a number of leading ad agencies in San Francisco and Salt Lake City. In this capacity, he was responsible for the planning and placement of tens of millions of dollars of paid media. A high point of his career was placing Intel's first Super Bowl TV ad in 1997. Rowe has a lifelong interest in journalism dating back to high school in San Jose where he started an underground newspaper called, appropriately enough, The Del Mar Free Press. The school administration threatened to suspend him, so Rowe, with the help of his attorney father, sued the school district in Federal Court and won and injunction. Ultimately, the case was decided in his favor and California state law regarding the rights of high school students was re-written as a result. Rowe is a political junkie who enjoys watching all the Sunday morning news programs and is actively involved in the Joe Biden presidential campaign this year.
Pamela Rudd
Opinion Editor
This is Pamela Rudd's forth semester at Laney College and her third as a staff writer for The Citizen. Pam was born in San Francisco and grew up in Contra Costa County when cattle roamed the hills and life had yet to cross from rural to suburban. She attended college directly after high school and received a doctorate from the University of Nevada, Reno in psychology. As a Bay Area native she witnessed the the Vietnam War, the Free Speech and Black Panther movements, the AIDS crisis, and the birth of Silicon Valley. Pamela is always amazed by the resiliency of the human spirit and the repetitiveness of history. She is excited to be back in school and to be part of The Citizen's newsroom. For Pam, journalism was the path not taken..
Ulysses Smith
Staff Writer
Born and raised in Oakland, Calif. Ulysses' father is of Scots-Irish and Danish descent and his Mother is African-American. As a child his dad would take him on bike rides to protests, concerts, sporting events and sometimes even bars across the Bay Area, which developed his fascination for  culture. 
 Ulysses' mother is a dedicated public servant and has worked for the public library system for over twenty years. When she was still with Oakland Public Library she had access to free tickets at A's games and his dad would take him out of school to see them play. They'd end up getting box seats but would sneak down the stands to be next to the real action and developed his lifelong fascination with sports. He played baseball and basketball off and on throughout grade school, coached in his summers and got a chance to  play for state but got knocked out of the division 5 playoffs after the first round. 
A lifetime addicted to music and gardening as well; he's been playing the guitar since the age of 7 and later learned the basics of music production, bass guitar, banjo and his instrument of choice the drums. He got a green thumb from his father, a horticulture major, and Ed Rosenthal, the godfather of homegrow. To this day no matter what season he has at least two plants growing. 
He graduated from Realm Charter High School In July 2017 and enrolled in Laney Community College by Fall 2017. His High School eventually ceased operations and was permanently closed in Fall 2019. During his time at Laney he has worked as a private English tutor, a teacher's aide for the C.I.S. department and as a sports reporter here at the Peralta Citizen.
Derek Sylvester
Multimedia Editor
Crashing into the Journalism scene late last year, Derek Sylvester throws his charisma into any project he touches. Whether it be a detailed article on the intricacies of our ever changing society, or a video about his favorite type of bread (Artisano Wheat), you can always expect to be thrown out of the box when consuming his content.
Zach Thompson
Staff Writer
Zach Thompson was born and raised in Oakland, Ca. After graduating high school in 2018, he began taking classes at Laney while also working jobs in the Security field. While Zach knew he wanted to be educated and longed to graduate college, he struggled to find a particular subject he was interested in. He eventually took a few Journalism courses and immediately understood this was route he should go. His unique writing style and passion for debate made the choice seamless. Enthusiastic about sports, politics and current events, he hopes to write professionally about all of these in the future. 
Joseph Woods III
Staff Writer
Joseph Woods III, a self-proclaimed Solutionist and mathemagician, is a third-generation native of Parchester Village, USA. A life-long learner and educator, Joseph, (aka Mr. 3rd), has returned to Laney College, once again, where he is now striving to complete a hybrid Sociology/Journalism curriculum. While here at Laney, Joseph plans to attain an AA-T in Sociology in order to transfer into USC's Social Work graduate program and enroll in their Military Social Work track. Joseph believes that his preparation here at Laney will help to certify him as an individual who is qualified to provide solutions for the diverse socioeconomic issues faced by veterans, as well as active military members, and their families.
Gretchen Zimmerman
Staff Writer
Gretchen Zimmerman settled in Vallejo, CA in 2002 after spending a couple of decades bouncing around the inner San Francisco Bay area. Before her move to Vallejo, she had lived for no more than couple of years in one place. Her recent stability has facilitated a greater involvement in her community. She became active in local arts groups first, volunteering with Vallejo Open Studios and Vallejo Art Walk. As she got to know more people and their circumstances, her interests broadened into local politics. She started attending City Council meetings, writing to the local paper, and engaging in serious debates on social media. That wasn't enough for her. Gretchen decided to get serious about writing and study journalism so that she can delve into meaningful investigative work.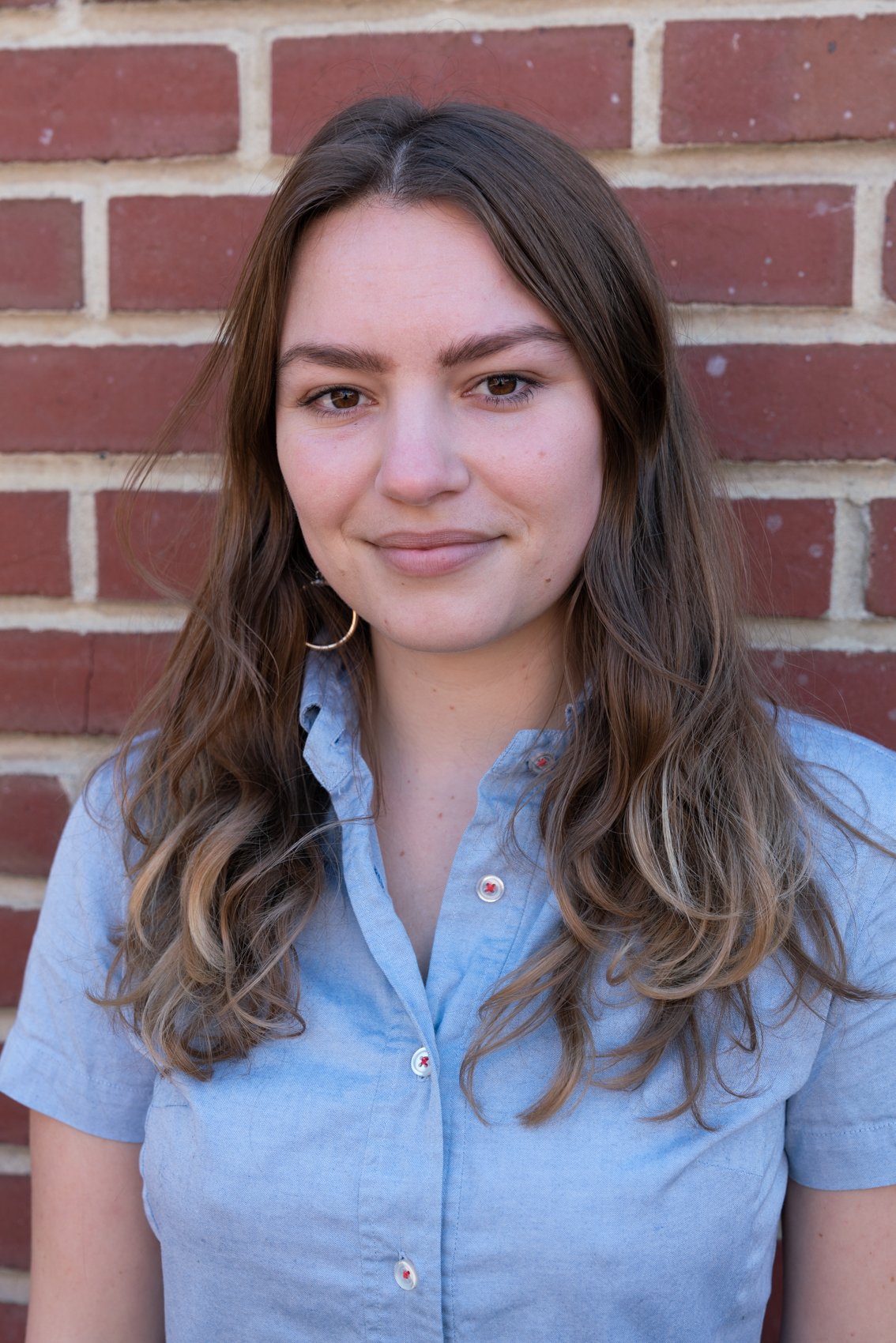 Saskia Hatvany
Editor Emerita
Saskia was born in Oakland with her little brother, to an American mother and a British father. Just before she turned seven, her family spontaneously relocated to a quiet village in rural France, where she would spend the majority of her childhood in nature and discovering art through photography and books. When she was 15, she relocated to an international boarding school where she graduated with honors and a bilingual diploma, and immediately left home to fulfill her dream of traveling. She picked strawberries and apples in Australian farms, lived in a van for a while, taught English in Cambodia, and returned home two years later with many stories to tell. Knowing that she had always wanted to return to the Bay Area, she did just that —once again leaving friends and family thousands of miles away. During this period of uncertainty, she enrolled at Peralta Colleges and eventually began taking journalism classes, where — upon encouragement from her professors — she began writing for the student newspaper. Currently Saskia is applying for transfer and works as a freelance journalist, photographer, writer and graphic designer for California news outlets, non-profits, and local businesses in the greater Bay Area. She hopes to graduate in 2021.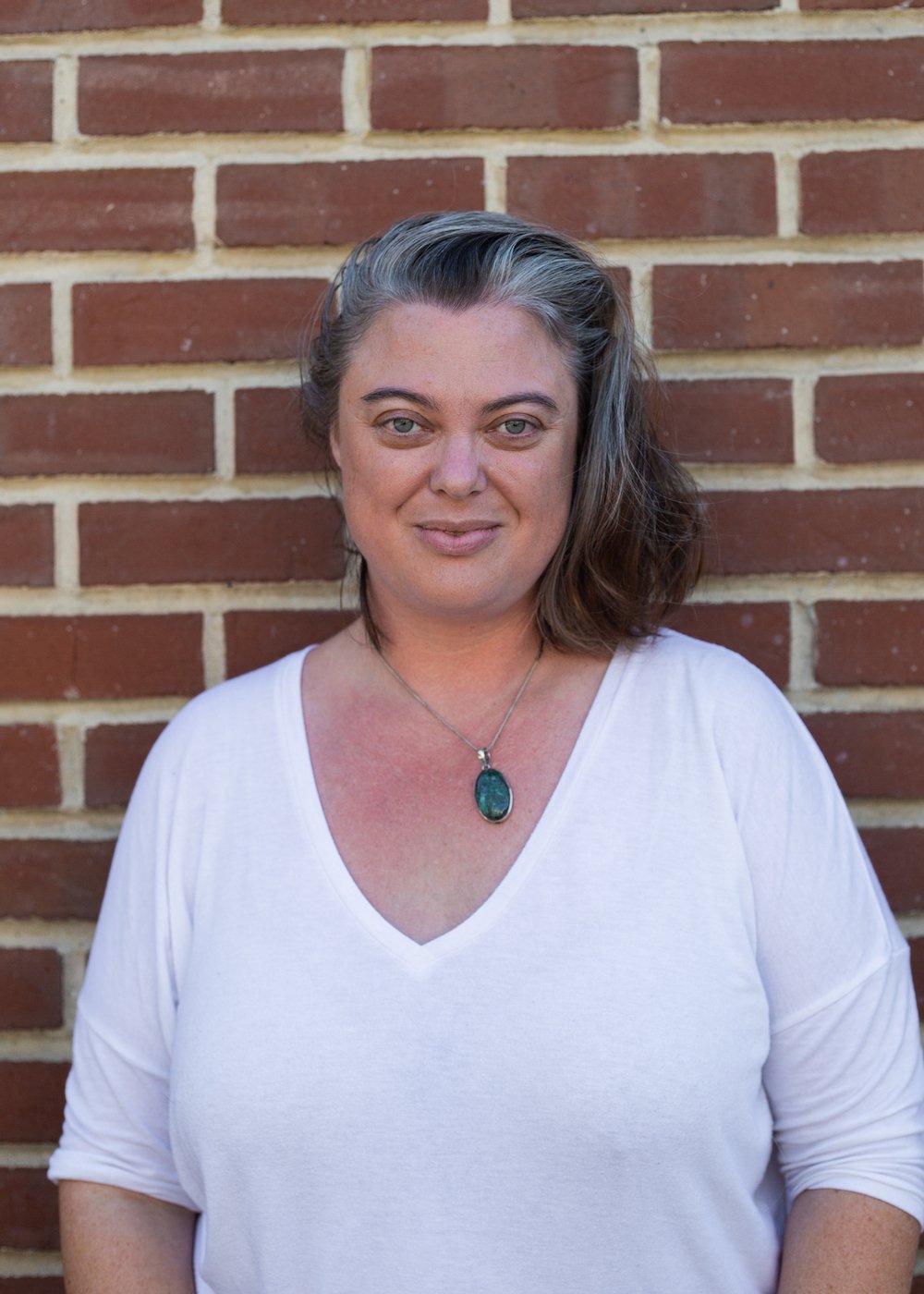 Michelle Dione Snider
Editor Emerita
Michelle Snider is the Editor-in-Chief of The Citizen and has been an editor for three of the four semesters she has attended at Laney College. Best known for going viral filming "BBQ Becky" at Lake Merritt during her first semester, Michelle aspires to break into a new modern world of multimedia journalism. Dabbling in photojournalism, article writing, social media reporting, and film, Michelle has learned how to use different mediums to tell everyday stories. In 2017, Michelle was concerned about violent rallies breaking out in Berkeley, CA and went to document what she felt would one day be political history. When she learned what she was doing was considered journalism, she was inspired to go back to school to get a journalism degree. She later sold some of her Berkeley footage to a PBS Frontline documentary called "Documenting Hate." At 42-years old, after raising 20-year-old twins, Michelle is ready to start a new life informing the local community and the world about the events around her. After all, journalism is the first draft of history.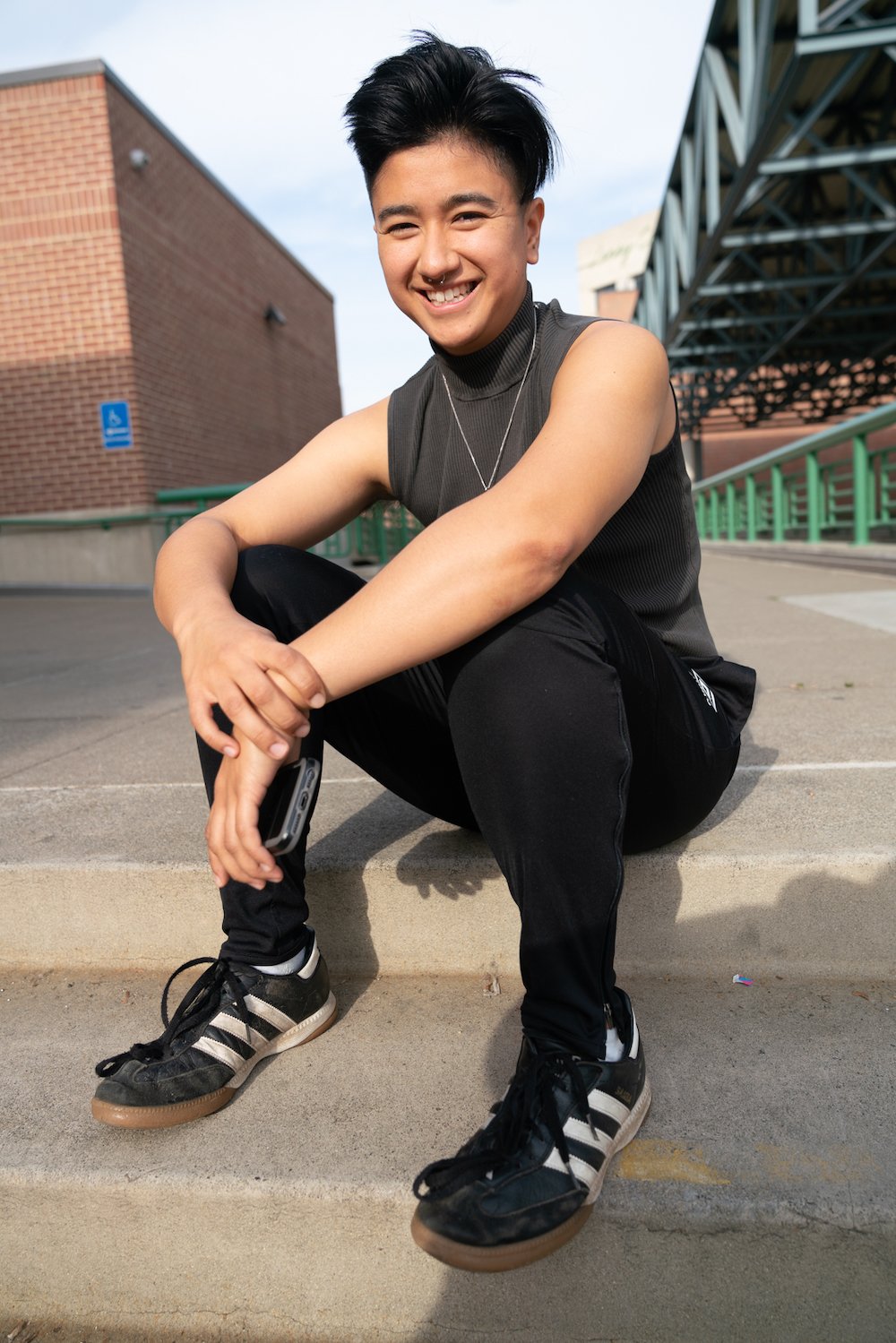 Isis Piccillo
Editor in Chief 2019-2020
Editor-in-Chief Isis Piccillo was born and raised in the Bay Area. An avid reader and lover of libraries, Piccillo knows reading has been key to developing their writing voice. They are invested in covering and amplifying the voices of marginalized and underrepresented groups, especially in the areas of health and science. When not frantically copyediting or furiously writing, Isis can be found on the soccer field, or with food.
More by Isis Piccillo
Jacquelyn Opalach
Editor in Chief Fall 2020
Hailing from the Pacific Northwest, Jacquelyn Opalach is a student reporter who has been pursuing journalism since she was 15. Opalach is particularly passionate about the safety net that journalism provides for small communities, and is interested in the intersection of ethical reporting and investigative journalism. When she isn't scoping out a new story, Opalach is likely sampling out a new recipe in the kitchen, forever trying to satisfy her insatiable sweet tooth.
Ryan B.
Editor in Chief Spring 2021
Ryan B. is an Oakland native who is following his passion of writing. It has led to his desire to expand his knowledge and insight in this profession by learning and sharing with others. Ryan attended primary and secondary schools in Oakland and has ties to various community outreach programs throughout the East Bay. Indebted to the teachers that have supported him throughout his scholarly journey, Ryan desires to pursue a career that will allow him to positively impact the world around him.